Richard Papasian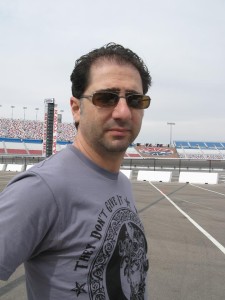 VoIP Telephone Systems
100%
I am a successful IT consultant working with small & medium-sized businesses in the San Fernando Valley. I can intelligently design and implement networks of up to 75 users/computers, including single and multiple servers, multiple routers, redundant internet connections, wireless, and much more.
As of a year ago, I've weaved VoIP telephone systems into my offerings for my clients. I ONLY sell Asterisk based open-telephony platform systems with Polycom or Cisco phones. I like the open approach and it's growing faster than the propietary-platform companies.
I'm been self-employed since 1993 and I absolutely love what I do, challenging as it is at times. Technology is the perfect fit for me at this point in my life. I need to have happy clients, because it means I'll get called back and referred. If my clients are not happy with my work, then I'm not doing something, or several things, as well as they need to be done.
I have a goal of growing my business into one which can offer Rapid Response to a variety of client issues while being process managed, methodical and efficient in it's operations. It's not easy managing all of the different aspects of many different networks but it's what I like to do.
"By far the best IT guys I've ever worked with. They truly understood the look I was going for and completely nailed it! I would highly recommend them."

− Greg Ross
"It was really fun getting to know the Richard during the project. He was extremely helpful in answering my questions and made me feel at ease during the process."

− Jeff Gemmell
"I'm wondering why I never contacted The Guru sooner! Seriously, I thought when my system went down that there was not hope. But Richard came through like a champ."

− Mark Levin